By Neil Winsor
As a successful 2017 nears it's end www.hallroadrangers.co.uk caught up with leading goal scorer Chris Spinks to take part in the latest Rangers Revealer.
Having come through previous editions relatively unscathed, former Westella goal-king Spinks reveals how at first he thought he had joined a rival on his first training session with the club
If you have any preference as to who we chat to next, then get in touch with us either on Twitter (@HRRFC) and use the hash-tag #RangersRevealer or alternatively through our Facebook page (Hall Road Rangers Official).
Name: Chris Spinks
Age: 29
Previous clubs: Westella & Willerby and Hull United
Q1: What has been your most embarrassing moment in football?
"My most embarrassing moment is probably missing an open goal for Westella against Yorkshire Amateurs in a league game.
We played them later in the season and in the return fixture when we lined up, and shook hands before the game, all their team was like 'that's the kid who missed the open goal'.
Q2: What is your greatest or proudest moment in football?
"I have been lucky enough to do some great things within football, but winning the NCEL First Division title last year was that extra bit special.
We did it with a fantastic group of footballers and management team to boot, who I 'm lucky to have as great mates."
Q3: Who is the best player you have played with at anytime in your career so far?
"The best footballer I have played with is a tough one.
As a youngster I played with the likes of Nicky Featherstone (pictured) and Will Atkinson who were both with Hull City and although later left the club, have since gone on to do well at professional level with other clubs.
However I was also fortunate enough to play alongside for a full season last year's skipper Dex (Ash Dexter).
He is a leader, a warrior and a great footballer but most of all is a true gent.
It was a pleasure and honour to play in the same team as him."
Q4: Thinking back to when you first rejoined the club, what was your first impressions? 
"The first impressions when I joined the club were a little bit suspect, The first session was a bit like I was signing for Barton to be fair! With the likes of Belch, Danny Norton and Ash Dexter here.
The quality that we had brought in was clear to see though and everyone was on the same page from day one, and always believed promotion was a realistic aim.
The club had a poor season the year before and you could see Darren (Sunley) was wanting to change this and get the club back to where it belongs and help it progress."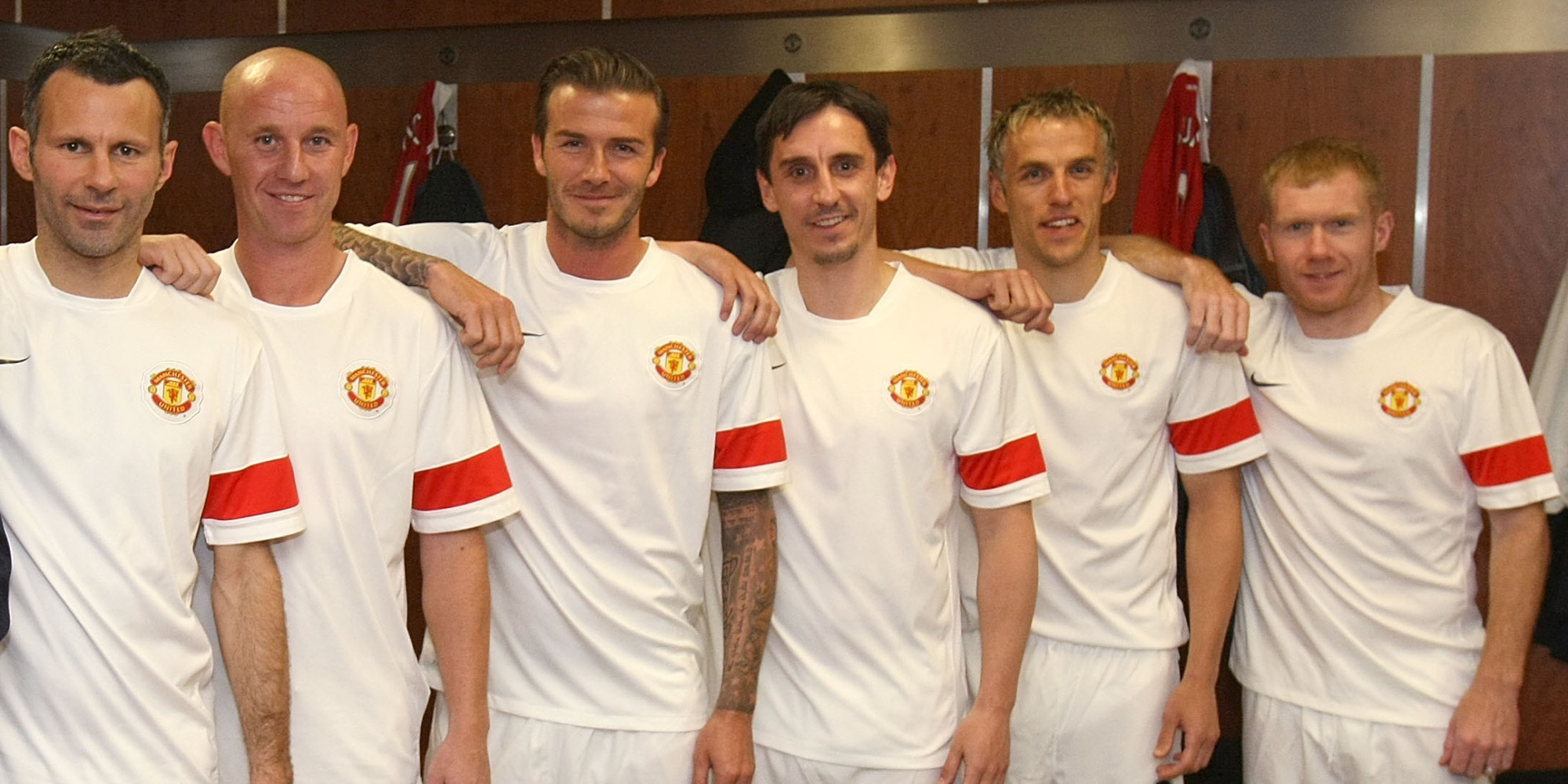 Q5: Who or indeed what, has been the biggest influence on your career? 
"I don't really have any family that influenced my football career in a sense so I would have to say been a Manchester United fan it would probably be down to the 'Class of 92' at United.
I grew up as a United fan and enjoyed watching what they all did as a group of players, for such a long period of time, and I guess this has always given me something to look towards."
Q6: There seems to be a familiar theme for the next question, but who is the tightest person at the club?
"This is as easy as it gets so its probably the same as what everybody else has said.
'Benno' is the tightest person I know.
He turns up in hand me downs or stolen good from Joe Cooper.
His football bag is a 'Bag for life' from Aldi and I am always at the bar for him!
It's a good job he carries us on the pitch to be fair, even if having the captain's armband now, has massively gone to his head."
Q7: Who is the most boring person at the club
"We've got potentially a couple of contenders for this one, Belch would never get out of his slippers if he didn't have to, but I have to give the edge to Roy Cropper (Louis Bruce, right) on this one.
Never seen at a social, and you would get more conversation out of a brick wall!"
Q8: Josh Batty appears to be quite popular for this one, is there anybody else that can out-do him in terms of banter?
"I am going to have to agree with the rest of the lads on this one, Batty is a funny kid!
Some of the stuff he puts in the players WhatsApp is outrageous.
Nobody knows where he lives, or where he even comes from, but he is a great lad and I have got a lot of love for him!"
Q9: Who likes to take their time in the post-match showers?
"Witty! He is the most disturbing man I know.
By far the longest in the shower, our team would not be the same without him though."
Q10: Who is the worst dressed person at the the club?
"I am going to say Griff for this one, for anybody that doesn't know, he went to Missouri State University in America.
I don't think I have actually seen him in anything other than his old University clothes!
Although there was some ludicrous gear worn on his last trip to America, he looked like a Proper Country Kid licking Pumpkins!!!"
Q11: Who is known for been the moaner of the group?
"Gaz Owen.
He moans about himself moaning!"
Q12: Who is the worst trainer amongst the team?
"This is an easy one, Conner Harman!
Loves to get out of everything and do as little as possible really! Ha Ha."
Photograph #1: Nicky Featherstone in his Hull City days, who currently plays at Conference National side Hartlepool United. Featherstone has seen his career take him to Hereford United, Walsall, Scunthorpe United and Harrogate Town. (Image courtesy of Getty Images)
Photograph #2: 'The Class of 92′ are the group of Manchester United players that came through their youth system to win the Youth Cup in 1992 and went on to represent the first team culminating in them winning a historic treble in 1999 in the first team.
Photograph #3: Louis 'Roy Cropper' Bruce in action against Athersley Recreation, who again scoops the 'most boring' accolade. (Image courtesy of Lee Myers)